ABOUT SOUTHERN CALIFORNIA CHAPTER
Welcome to IBUSA ASSOCIATION USA Southern California Chapter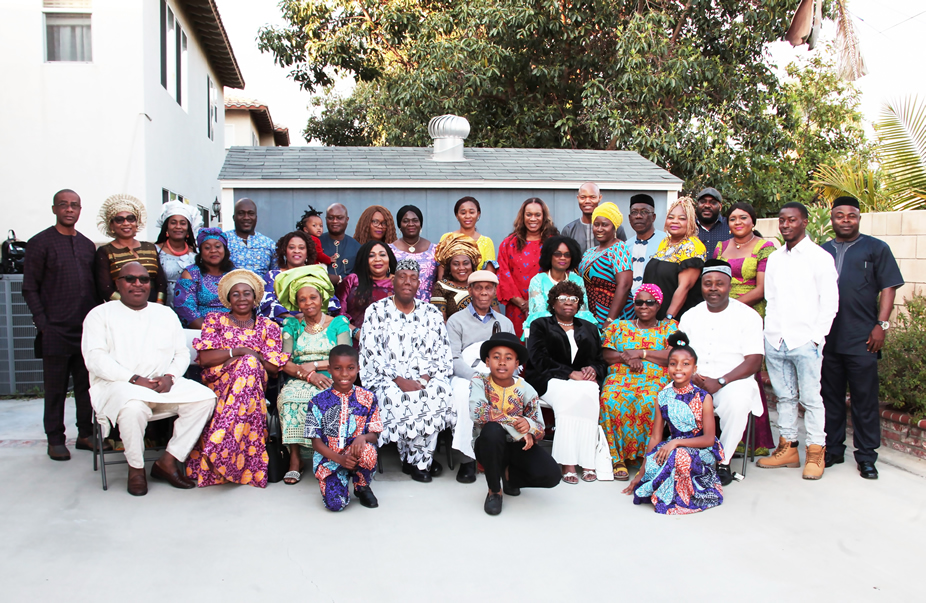 Ibusa Association, USA, Southern California Chapter is a model among the chapters in the USA. The chapter is made up of vibrant, committed and respected members from all walks of life.
Founded under the able leadership of Diokpa Austin Nwaezeapu who believed in gathering of brothers as a community in 1994 with 3 other Ibusa young men namely Ch. Austin Odume, Mr. Nnamdi Anyakpor and Mr. Greg Okonmah.
Formerly known as Ibusa Association, USA. Los Angeles Chapter, the chapter has grown to include all Ibusa sons, daughters and wives residing in the Los Angeles, Riverside, San Bernardino, and San Diego counties, and now fondly referred to as Ibusa Association, USA, Southern California Chapter.
Mission:
Ibusa Association, USA. Los Angeles Chapter strives to nourish familial and community cohesion of all Ibusa sons, daughters, wives and husbands; promote the welfare of all members, and give every member a sense of belonging in our second home with the assurance that no one will walk alone.
Vision:
Fostering a spirit of oneness between Ibusa people both in the Diaspora and in our homeland in Ibusa and encourage our children's identification with our motherland.
Goals and Objectives:
To continue to build on cordial relationship among members, and promote unity and oneness among all members
To provide a forum for meeting and respond to members' welfare needs as a sensitive body
Respond to Ibusa Community's call as our motherland.
Contribute to the social responsibilities of Ibusa
To promote, preserve, and protect Ibusa as a Brand
The Officers of the Association:
Ms. Grace Okoji
Mrs. Patricia Enenmoh
Mr.Azu Adigwe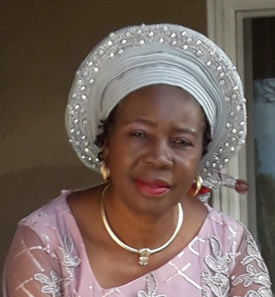 Mrs. Grace Okoji
President Ibusa Association USA, Inc Southern California Chapter
Born in Nigeria and immigrated to the US as an adult. A Nurse by training, worked with Shell Nigeria as a Nurse and a Community Development Officer. A believer that little drops of water make a mighty ocean, pushes for people into helping to develop their communities and not to wait for hand-outs from the government. A doctrine passed unto me by my parents who were philantropics in their own way.
According to Chinua Achebe, "Every generation must recognize and embrace the task it is peculiarly designed by history and by providence to perform." I belong to the "Show Me" generation in my ways and believe that through my contributions to the motherland, Ibusa will experience growth in capacity building, self-reliance and development. If it's possible to transfer the beauty and simple developments from these lands that we live, I will. My passion is to see the Ibusa sons, daughters, wives and husbands contribute their quota to helping Ibusa grow.
I found this enthisiasm in the Ibusa Southern California Chapter where members don't ask what will Ibusa do for them but support the initiatives to grow Ibusa. I am passionate to serve alongside these members and together build our homeland through outreach programs and projects for physical and social wellbeing of members and the motherland.
This is my journey and I will continue to contribute my quota.
Contact Details
Contact information for Southern California
The president: Mrs. Grace Okoji
Email: california@ibusausa.com
Phone: (616)-278-8405
News Update
IBUSA ASSOCIATION SOUTHERN USA,CALIFORNIA CHAPTER TODAY TAKES THE CENTRE STAGE
On May 2nd 2020, the Ibusa Association USA, Southern California chapter sent out food items as palliatives to the good people of Ibusa under the supervision of Diokpa Okoji.
Chief Kizito Ijeh who is the general Coordinator while distributing these items pleaded with those saddled with the distribution to do all they can to ensure that these items get to the needy as there will be proper supervision to the end.
Speaking to Umuigbuzor, Diokpa Okoji thanked the Chapter for remembering them at this time of need. He equally prayed for their success while promising to always be there to render his assistance any time He's been called upon.